Shi Karim
GDC No. 82155
My name is Shi Karim and I am the Clinical Director at Church Road Dental and Cosmetics. I qualified at the University of Liverpool in 2003 and since qualifying I have attended many post-graduate courses worldwide to futher my knowledge in the dental field. I have sat and passed post graduate royal college of surgeon exams and am continually studying, attending courses and pushing myself to further my knowledge in the dental field.

My area of expertise is cosmetic dentistry and have helped numerous patients achieve their dream of a new smile. This is using the most up to date and technologically advanced treatments available. My preference is using minimally invasive treatments such as orthodontics and aesthetic composites but I also have a wealth of experience in placing veneers, crowns and bridges and implants and this can be seen by the cases in my smile gallery. I am also renowned for my treatment of nervous patients and pride myself on good communication to help to relieve any dental phobias that they may have. This is why I have received the recognition of being dental phobia certified.


I have completed:


12 month certificate course with Chris Orr in advanced cosmetic dentistry
Inman aligner certification course
Invisalign certification course. I am platinum practitioner (In order to achieve platinum a certain number of cases have to be completed every year)
12 month orthodontic core of knowledge course with wired orthodontics at the Smile Lounge
12 month Centre for Advanced Dental Education certification course in Dental Implants
Wrinkle Softening and Restylane certification course at the Ascot Skin Clinic with David Dean
As well as these certification courses, I have attended numerous one or two day shorter courses and lectures around the UK.
I am looking at sitting my examinations with the Royal College of Surgeons for a Diploma in Implant Dentistry later this year.


In my spare time I am fanatical about playing and following sports. I visit the gym at 6:30 before work every morning. My belief is that a healthy body also leads to a healthy mind. I am also a very keen Aston Villa supporter (somebody has to be!)


I am married to Gemma who is a primary school teacher at Thorn Grove School in Cheadle Hulme. We have 2 young children who take up most of our weekends.


I am immensely passionate about dentistry and making sure that our dental practice is constantly thriving for the highest possible standards of dentistry and patient comfort. This passion is reflected in my enthusiasm which will rub off on even the most phobic of patients to ensure a pleasant and pain free experience.
Dipesh Patel
GDC No. 83642
Hello, my name is Dipesh and I work as a Dentist here at Church Road Dental and Cosmetics.


I enjoy carrying out all aspects Dentistry, with a special interest in Cosmetic Dentistry and Dental Sedation. I have gained a wide breadth of experience from working in several Private Practice's in the North West and also within the Hospital sector previously as a Senior House Officer in Oral Surgery and now as a Clinical Teaching Fellow at Manchester Dental Hospital where I assist in the teaching of postgraduate dentists at Master's degree level.


Since qualifying in Sheffield in 2004 with clinical distinction, my passion for Dentistry has led me to further my skills through postgraduate degrees in Prosthodontics (the restoration and replacement of teeth) and in Dental Sedation. I particularly enjoy treating nervous patients and go to great lengths to put patients at ease to ensure a comfortable dental experience.


I really enjoy Dentistry and feel privileged to be able to help patients improve their oral health and transform smiles. I aim to utilise my extensive skills to provide high quality treatment with the utmost comfort and care.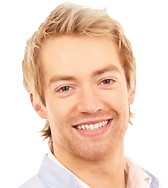 Stephen Dodd
GDC No. 113476
From a young age, dentistry was a profession I knew I wanted to pursue. I've always had an eye for detail and been a people person – and being a dentist involves both of these attributes and more.

I started my career by studying Dentistry at The University of Manchester, and completed the Royal College of Surgeons MJDF postgraduate qualification before moving into private practice.

I'm incredibly passionate about my job and love what I do. For me, being able to give patients the highest standard of care is really important. That's why I also invest heavily in ongoing training to make sure I stay at the cutting-edge of modern dentistry and facial aesthetics.

I'm a full member of the British Academy of Cosmetic Dentistry and was awarded a Merit in December 2013 by the University of Central Lancashire (UCLan) for my Masters Degree in Restorative Cosmetic Dentistry. I've also completed a year-long certificate course in Implant Dentistry approved by the University of Salford and run by Professor Cemal Ucer. I'm now in my final year of a two-year Postgraduate Diploma in Dental Implantology at UCLan, which will build my knowledge in this area even more.

For patients who are nervous in the dental chair, I've completed postgraduate Dental Hypnotherapy training with the British Society of Clinical and Academic Hypnosis at Salford University.

A real career highlight for me was being named the North West's 'Best Young Dentist' at the 2012 Dentistry Awards. I was also proud to have been shortlisted in the 'Patient Case' category at the 2013 Aesthetic Dentistry Awards.

For me, being a dentist is all about getting to know patients and understanding their dental concerns – it's not just about performing the treatment itself. I care about what I do, which is why I've built a great reputation and achieve the results my patients want.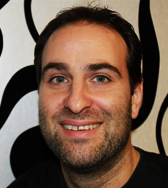 Richard Brookshaw
GDC No. 72150
Richard Brookshaw qualified as a dentist in 1996 from the University of Dundee. In 1999 he gained a MMedSci in Oral Surgery from the University of Sheffield, and further extended his clinical qualification in 2001 by completing an 18 month Implant Training Programme, also at the University of Sheffield, where he was actively involved in the joint development programme that is run between UK and Chieti in Italy.
Richard was based initially in Leicester for his VDP year, and worked there as a Clinical Assistant in Oral Surgery at Leicester Royal Infirmary. From 1997 to 1999 Richard worked as a Senior House Officer in the Oral and Maxillofacial Surgery Department at Sheffield University, Royal Hallamshire Hospital, Northern General Hospital and Sheffield Children's Hospital, as well as treating referral oral surgery patients in part-time practice in Doncaster. In 2000 Richard extended his clinical practice, accepting further referrals for oral surgery and dental implants. From 2003 Richard has been an associate dentist at St Ann's Dental Clinic, restricting his practice to oral surgery and implant placement.
Richard is both nationally and internationally respected as a lecturer and mentor in Implant Dentistry and Nobelguide CT scan guided surgery. He also lectures for Nobel Biocare on a range of advanced implant techniques. He is a regular contributor to their World Tour, which is to be held in Dublin and London in 2008. Richard has lectured at St Ann's Dental Clinic since 2003 on the surgical and restorative aspects of implant dentistry. He was the keynote speaker at the Clinical Innovations Conference held in London in May 2008 and has undertaken further training in Holland, Germany, USA, France, Spain, Austria, Switzerland and Belguim.


He loves to travel, enjoying the opportunity to network and socialise with a wide group of dentists from many different countries. In his spare time Richard enjoys most forms of sport, particularly golf, cycling and he is a keen follower of football.
I always strive to provide patients with the highest standard of care…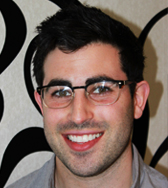 Marc Franks
GDC No. 184877
Hi my name is Marc Franks I qualified at the University of Manchester in 2009 as a Dental Therapist and since qualifying, I have been expanding my knowledge by attending as may courses as possible. I have been working in three practices in Lytham St.Annes, Wirral and of course here in Cheadle Hulme . I am originally from Lytham St.Annes and now living in Manchester. I thoroughly enjoy my work and I am really interested the holistic care of my patients and keeping them as healthy as possible. I have a great manner with nervous patients & my aim is to make your visit as calm and relaxing as possible. In my spare time I enjoy snowboarding, rugby, photography, hiking, and cycling.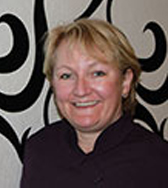 Jo Dickinson
GDC No. 3588
My name is Jo and I am delighted to become part of this dynamic team. I qualified from the Dental Hospital at Leeds in 1988 and have been continuing my professional education ever since. I have recently been invited to become a Key Opinion Leader and lecture to Dental professionals throughout the UK by Philips Oral Healthcare. I enjoy all aspects of my job but particularly helping patients improve their oral health and smile with confidence. I like to work with patients to create a bespoke care plan that suits them. I have a lot of experience working with very anxious patients and understand the importance of progressing at the individuals pace and building up confidence in stages. I provide treatments such as scaling and polishing, advanced periodontal (gum) care, tooth whitening, fresh breath therapy, smokers make- overs and implant maintenance.

I am Mum to two girls and in my spare time I love to do cookery. My lifelong dream is to go on Rick Steins Seafood cookery school. I support St Helens Rugby League Football club, even when they are playing badly. I also do quite a lot of charity work when I can fit it in to my hectic schedule.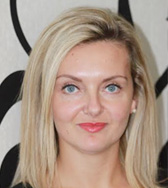 Kerry Sheehan
Hello, my name is Kerry. I am the business manager/treatment co-ordinator here at Church Road Dental & Cosmetic. I am delighted to be working in such a wonderful practice with a fabulous team of clinicians and support staff.

I come to Church Road Dental & Cosmetic with several years of dental management experience at a multi site level, with qualifications in Business, Management and Marketing. I am hoping my skills and experience will help Dr Karim take the practice to the next level, ensuring that our patients experience nothing but the highest of care throughout the practice.

I love all aspects of my job however I am very keen on personal development and I am a strong believer that everyone should strive to improve and develop themselves. I believe that setting goals and achieving them makes you happy and in turn this will result in great team work and achievements throughout our practice.

I will be the first point of contact and will be happy to chat through treatment plans and finance with patients. 
Jade Gray
GDC No. 177188
Hi my name is Jade and I am the Dental Therapist. My skills lie in simple restorative procedures and my area of special interest is in advanced teeth whitening procedures such as Zoom power whitening. I graduated from the University of Birmingham in 2009 with a BSc in Dental Hygiene & Therapy.

I very much enjoy the profession in which I work and like to keep up to date with all the latest research and technologies available within the dental field to ensure our patients receive a high standard of care and treatment. Patients regularly comment on my kind and reassuring nature and are instantly comforted by this. In my spare time, I enjoy traveling and spending time with friends and family.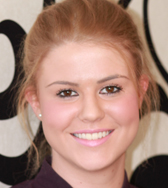 Vicky Brown
GDC No. 226086
Hi My Name is Vicky Brown & I am a Dental Nurse at Church Road Dental & Cosmetics.


I am local to the Cheadle Hulme area & I have been nursing for over 5 years. The reason I chose to start dental nursing was because I used to be such a nervous patient. I really enjoy helping patients overcome their dental fears and making their visit as pleasant and as comforting as possible. In my spare time I enjoy eating out, shopping and spending time with my friends.


Jessica Cross
Hi my name is Jess , I am the lead Receptionist here at Church Road Dental & Cosmetic.


I have the delightful job of meeting and greeting patients and will help to ensure that the dentists run on time. My aim is to provide a wonderful patient journey and as soon as you arrive, I can help you choose from a large selection of drinks from our drinks menu. It is my role to book your appointments and gain any feedback from patients.


I have previously worked full time as a hairdresser and I believe I have taken to my roll here as front of house very well. I love the fact that I am looking after patients throughout their visit at the practice and I like to keep the patient lounge a friendly and calm environment. I look forward to meeting you soon.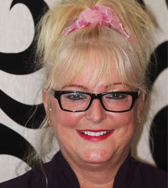 Michelle Devereux
My name is Michelle Devereux, and I have been a dental nurse for 36 years, and joined Church road dental in July 2014. I have known the practice, and Dr Karim for a few years as my own daughter Brittany used to be a dental nurse here, and since then, I myself wanted to join the team because of the friendly and welcoming atmosphere. I was particularly interested in working with smile makeovers, which I am now involved in daily, and enjoy very much. It's very rewarding to see a patient so happy with the result.


I'm a married mum with two lovely daughters and I live in Poynton.
In my spare time I love nothing better than to play on my Ipad, or x-box to relieve my stresses of the day!

Caroline Marklew
Hi, I'm Caroline the Dental Therapist here at Church Road You will find me here 3 days a week.

My aim is to encourage and educate all my patients to have a healthy mouth and beautiful smile.

Dental Therapists are a relatively new role in private dentistry as historically worked in community hospitals only.

I work closely with the dentist and undertake a prescribed treatment plan and deliver this care to the patient. Together, the dentist and I strive for an excellent standard of care by supporting each other with the patient at the forefront and included in all decisions.

My role includes all aspects of gum care and maintenance, fillings, taking of radiographs, fluoride treatments, impressions and fissure sealants.

Dr Karim and his team excel in orthodontics and implants and I help out with the maintenance and on-going treatment associated with this.

Previously working as a paramedic in the Royal Air Force, I gained many transferable skills. My love of patient care led to the path of dentistry where a more one on one approach suited me better. My communication and motivational skills were recognised at university when I was awarded the 'Oral B prize for patient motivation'

As a dental Therapist I treat you holistically and don't just focus on the oral treatment needed. My treatment is tailored for you. Your pace, your individual needs met. I excel with nervous patients, and along with the support from my nurse, (you are great Michelle, Thank you!) dental phobic patients feel relaxed and at ease as trustful relationship is built.

In my spare time I enjoy salsa dancing, attending lessons and social dances every week. I am self-taught up to grade 4 on the piano and hope to take the grade 5 examination in the next 12 months. My most recent hobby is flying a micro light and aim one day to take my pilots license.